Thursday, April 19, 2012 was the day I got to meet Judy Blume. Why is this important, well, she is the reason I LOVE to read and the reason I love storytelling.
How I was first introduced to Judy Blume
I was born in the Rio Grande Valley in the 70's. Have you been to the Rio Grande Valley in Texas? The tip of Texas is not much. It's a very isolated area. When I was in fourth grade I had a wonderful teacher who would read to us after recess. One day Mrs. Ward chose to read Tales of a Fourth Grade Nothing by Judy Blume. The way Mrs. Ward read that book made Fudge and Peter jump out of the pages and into our imaginations. Of course, one of the next books Mrs. Ward read to us was SuperFudge. I fell in love with New York City and I fell in love with Princeton, New Jersey, where Fudge and Peter later moved. I wanted that life. I thought "city" life had to be better than the dust, hot and citrus tree life I lived. I had tucked those dreams inside me and lived vicariously through Fudge and Peter, oh and of course Margaret, Sheila and Frecklejuice.
Fast forward to sixth grade–still reading Judy Blume, my family and I moved 15 minutes from Princeton, New Jersey. Wow, I was living the BOOK! I could visit New York City often, and I was surrounded by the Fall leaves and the brisk mornings and snow storms. I remember rereading those books just to compare where I lived to Fudge and Peter. I was in the heart of Judy Blume land!
Fast forward 30 years
I am sitting in the audience waiting for Judy Blume to come out to discuss her life as a writer. Pinch me. I'm in heaven. Really? This is happening? As I looked around, I saw every woman sitting next to me with tears in their eyes. We ALL felt the same way… pure love for this woman who has a talent to connect with a young adolescent's soul. Everyone around me was about my age, 40+ and with their daughters. I can only imagine how much pride Judy Blume must feel knowing that her legacy lives on generation after generation. I know that Tales of a Fourth Grade Nothing was in its 141st printing. Amazing…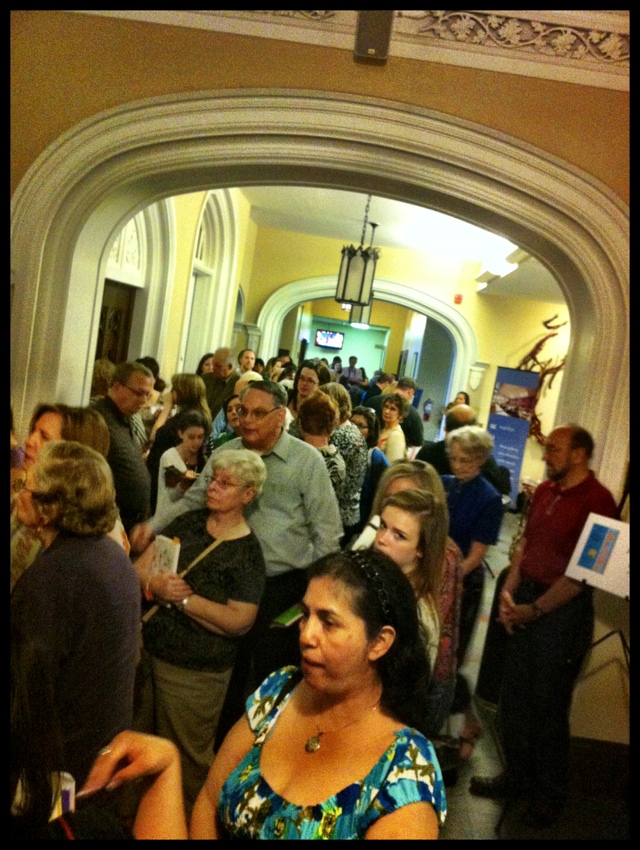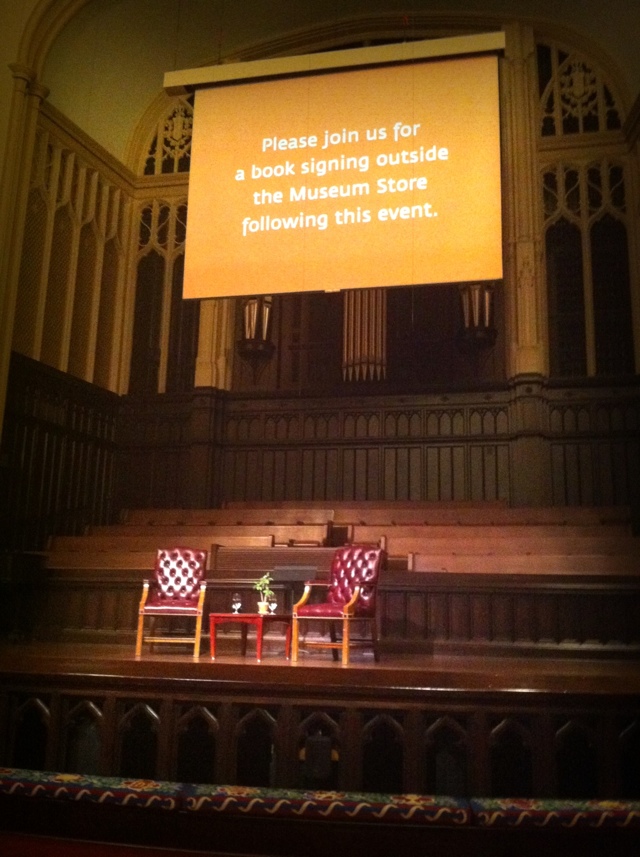 When Judy Blume enters the stage she thanks her Tweeters. Yay! I LOVE that she acknowledged her social media crowd. I will say this, @judyblume is a GREAT tweeter. I remember when I found her how excited I was to follow her tweets. She is just a cool person!
Blume then talked about the writing process. No, I'm not a creative writer, I am an academic writer, but still writing is writing. She inspired me with these helpful tips:
She does not believe in Writer's Block. Take a long walk to regroup and take some aspirin.
She believes reading leads to writing. The more you read the more you have to write about.
Write 2 hours in the morning. (I am going to try to keep to this to finish my article I am writing.)

Read your writing out loud as if you are reading to an audience. You will edit like crazy. Here's her advice on her web site.
Let your child read and explore. Don't judge what they read, they are READING!
Libraries allow us to browse and let us figure out what we are interested in reading–especially let children browse.
She says brush off the critics and censors. Someone will always find something wrong with what a young person is reading, especially if the book becomes popular.
Ereaders are here to stay. Just as long as people are reading, it doesn't matter the source. Although we all agreed in the room we still like good old fashioned books.
Be passionate (My favorite)
She also said she was 74. I say phhhsssshhhhh! Judy, you are lookin' good! Key West must agree with you.
I also found out she's in the middle of writing a new book about a Elizabeth, New Jersey in the 50's. I will be first in line to read it. 1. I love Judy Blume and 2. I love New Jersey since I spent my teenage years there.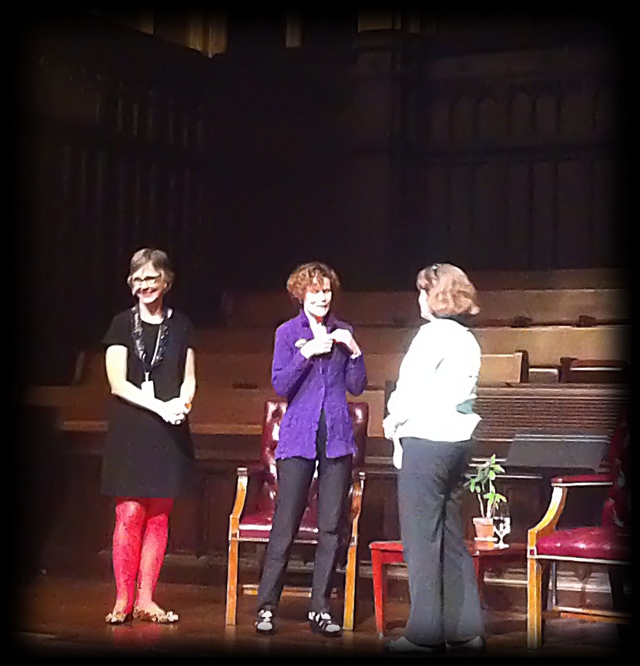 I was surprised to find out that she thought Summer Sisters was a hard book to write. I believe she said she went through 20 drafts. I finished that book in a day. It was THAT good! I remember devouring the story. Blume makes her characters jump out of the page. I also found it fascinating that she doesn't imagine her characters. Her and her son made a movie out of her book Tiger Eyes. The moderator asked if she visioned anyone in particular to play the characters and she said no. I think that is the best way a writer could look at their story when turned into a movie. I'm curious to see the movie now. I also learned her son, who directed the movie, was the inspiration for Fudge.

I loved how she took questions from the audience. Cute little girls asked some of the best questions. One little girl wanted to know how old Fudge and Peter were TODAY! Well, they are probably my age, 40!
After the talk, the audience walked across the street to the book signing. I waited for an hour and a half, but who's counting. Once I met Judy Blume, standing in line didn't matter anymore. I just met and talked briefly to the woman who inspired me to read and to dream.
Judy Blume was as cool as she is on Twitter and as thought provoking as her words are on paper. Meeting your idols can be hit or miss. I am writing to say that Judy Blume is the REAL DEAL. She is genuine, friendly, and considerate. And, humble.

Thank you Judy Blume for your books, your graciousness, and your inspiring words.
Waiting for Judy in pictures